Hongkun Property invites you to participate in the Dragon Boat Festival "Zongzi" theme activities around you
Browse:165
Date:2020-06-20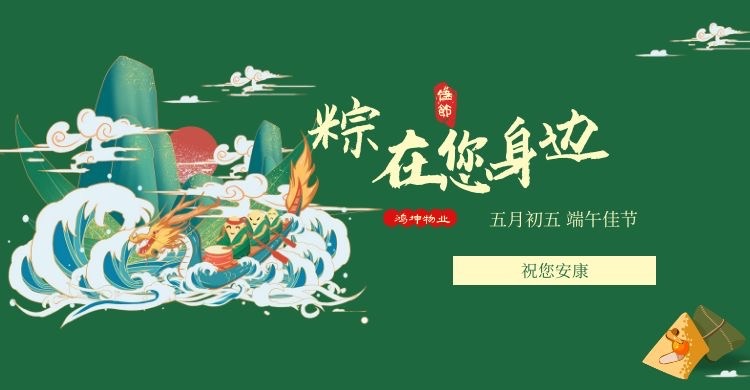 Warm tips!!
We are very sorry to inform you,
Due to the recent outbreak,
Some projects (Beijing-Tianjin-Hebei Region)
Planned off-line activities of Dragon Boat Festival
Switch to online interaction.
Again!
The epidemic is not over yet,
Please take good precautions when going out...
In the face of the virus coming back again, hongkun Property will not only do well in the offline epidemic prevention work, but also improve the knowledge and protection of novel Coronavirus by introducing the theme "Dumpling" by your side to novel coronavirus and send you good health and good luck.
Specific activities:
One, "Zongzi" in your side Dragon Boat Festival epidemic prevention knowledge fun competition.
Novel Coronavirus epidemic prevention knowledge will be further understood and mastered through on-line answers. No detail can be ignored before life!
Wear masks, go out less, gather less.
Protect yourself and your family.
Hongkun property "Zongzi" in your side, I hope everyone safe and healthy, we will join hands with you, common epidemic prevention!
Click the following picture, scan the TWO-DIMENSIONAL code, enter the "' Zongzi 'in your side Dragon Boat Festival epidemic prevention knowledge questions and answers" interface, click "Start answering questions", open your epidemic prevention knowledge questions and answers!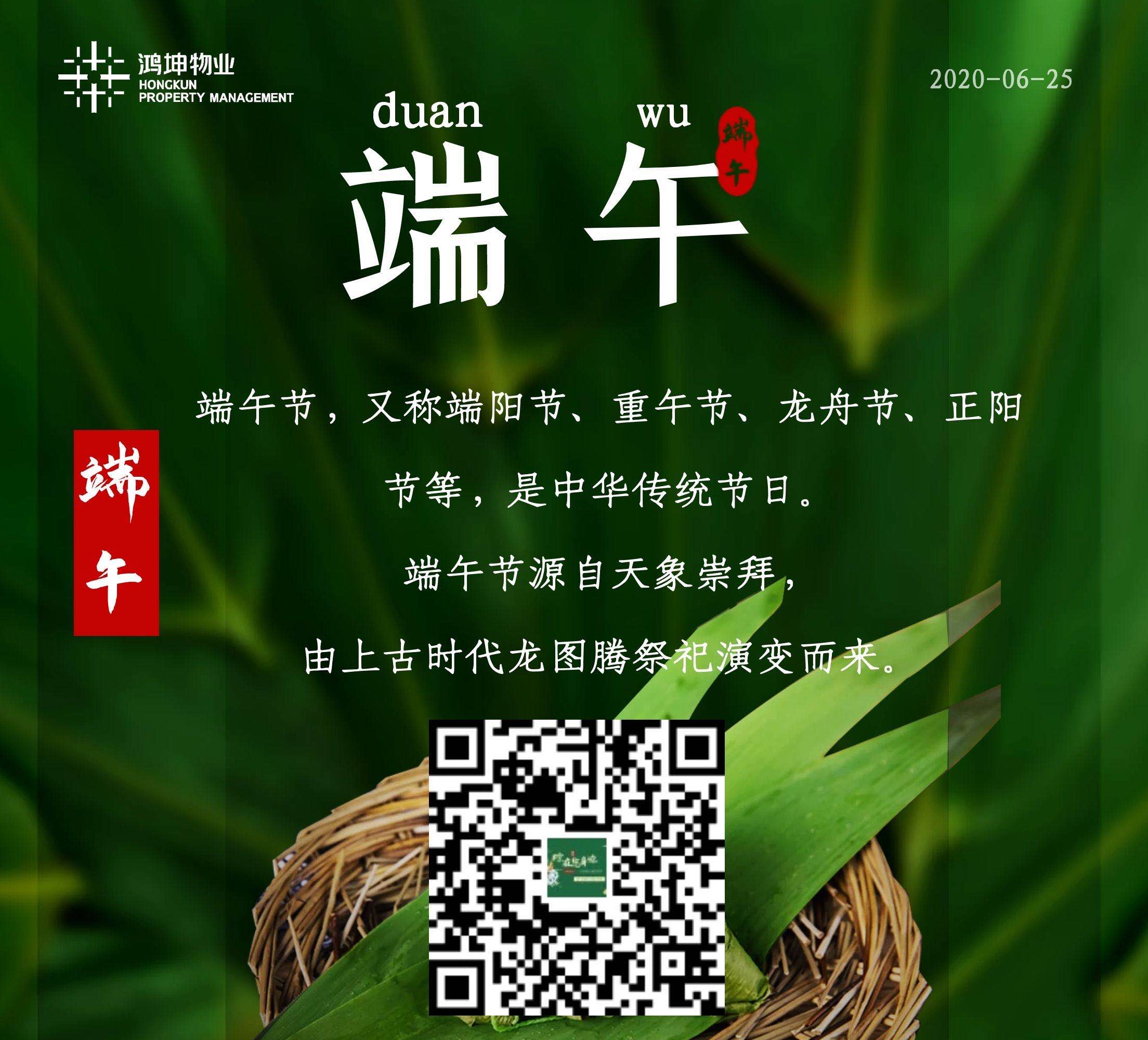 Two, "Zongzi" in your side package zongzi competition.
A handful of glutinous rice, three or two lotus leaves, boiled water, heritage for thousands of years, who is the king of fast hand?
Hongkun property zongzi competition began to sign up!
Let us see "zongzi" love, and dumplings to a beautiful encounter it!
(Please consult your exclusive housekeeper for details. Only some of the projects will hold offline activities.)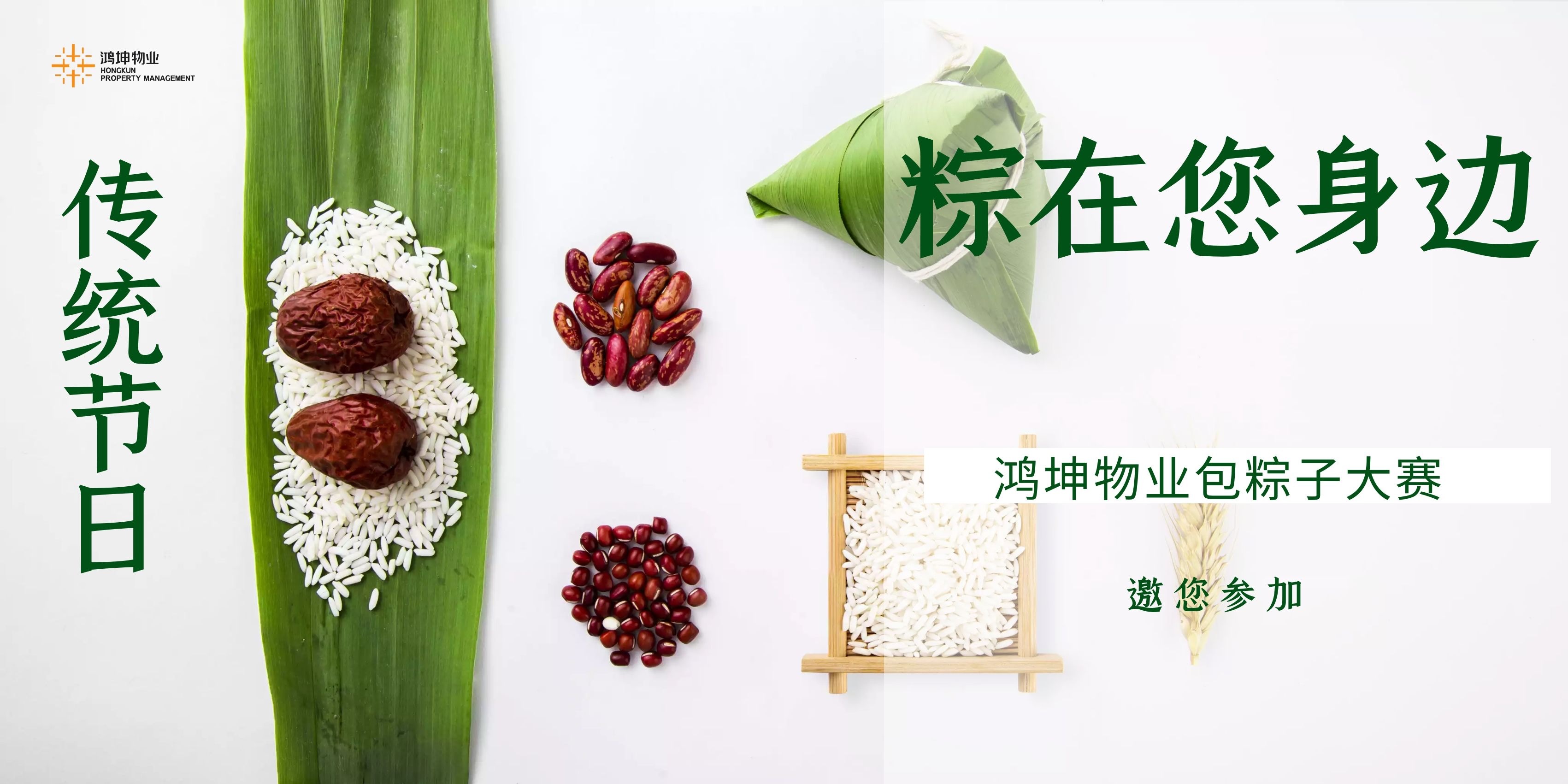 Three, out of the "zongzi" in your side of the people or things.
Company is the longest confession of love. Is there one thing that accompanies you for many years in your life?
No matter how many times you move, you can't bear to throw away all your luggage.
Things are different, people may be changed by your side, your life is constantly changing, but only it has always been with you, what is it?
And what is your story?
Post "zongzi" people or things around you # and tell the story between them.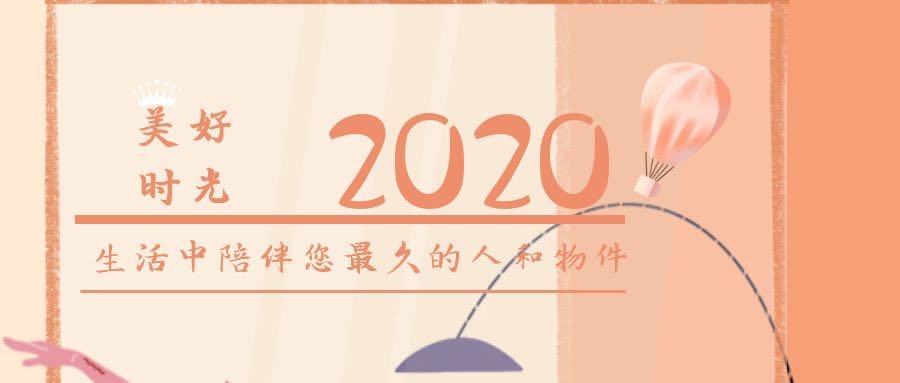 1. Activity time: from now to 12:00 on June 24th
2. Object of the competition: Hongkun Property owner.
3 works selection: you can "Zongzi" in your side of the things or people, in the form of text description + photo sent to the property butler, internal selection by the project, the winner will get a beautiful gift, details of the activity please consult your customer service exclusive butler;
Hongkun property has the right to push your entries on the official account of hongkun property WeChat, the official account of weibo and the official account of douyin.
Dragon Boat Festival is a wonderful festival.
There are dumplings, artemsia argenera fragrance,
There is the joy of the dragon boat race, there is the story of Qu Yuan,
There are five color lines, long life wisps of wish...
Let's take a look at this traditional holiday,
Reflect on the past and look to the future.
I wish you a happy Dragon Boat Festival,
Peace and happiness!